General principle of operation
Validity of entries is checked at the entrance using a dedicated scanner (recommended) or a smartphone. To be quick, the number of steps is reduced to a minimum and the result that appears on the screen is reduced to the following three possibilities :
Vert : valid entry ;

Jaune : the person has already returned (his ticket has already been scanned);

Rouge : invalid ticket or reservation.
If this information is available in the scanned ticket, the name and photo of the holder is displayed. The tarif and the eligibility requirements for this one it are also displayed during the scan.
If the screen is yellow, the behavior depends on the policy of the organizer.
The people who use a device configured for entry control have not need a specific user account..
Using of your appareil de scanner
To scanner a ticket, use simply a the buttons on the side the of the device (Zebra, Datalogic).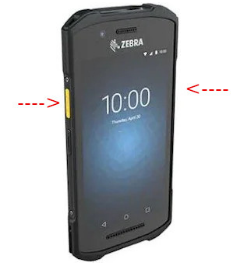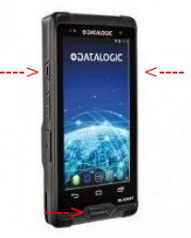 In the case of using a device with only a camera and not a laser,
present a ticket in front of the camera in case of using another type of camera.
To switch from the input scan to the output scan, use the change direction button at the top right of the screen.